We provide the most comprehensive coverage based on your unique needs
​At the Marina or on the Water, We've Got You Covered.
Your boat gives you lots of pleasure and relaxation, providing ample opportunity to relieve the stress of the daily grind. And no matter what type of boat you prefer – sailboat, motorboat or yacht – it's important to be sure you have the insurance coverage you need to be protected – and to provide that all-important peace of mind.
To be effective, boat insurance needs to be comprehensive. At Dougherty & Company Insurance Services inc., we offer a wide range of coverage options, including critical liability coverage for bodily injury and medical costs as well as protection against property damage and damage to your boat, whether it's on the water, docked at a marina, in storage or in transport.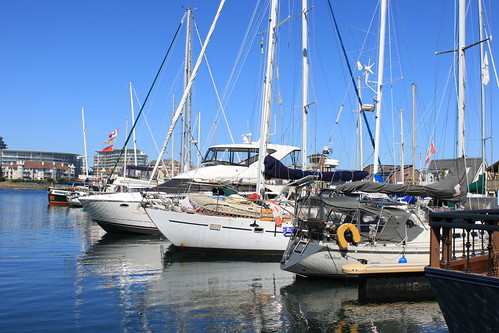 Boat Insurance for Your Needs
At Dougherty & Company, we know that not every boat owner uses his or her boat in the same way. We work with multiple carriers from across the country so we can provide the most comprehensive coverage based on your unique needs, and we can do it at a price that suits your budget.
Our agents are skilled at identifying insurance products and options that fulfill your needs so you never pay for coverage you don't need. Plus, we can even identify coverage options you may not have thought about. The right insurance can substantially increase your peace of mind and reduce your risks, both on the water and at the marina.
Competitive Pricing and Discounts, Too
Of course, as every boat owner knows, one of the joys of boating is buying all the fun accessories and state-of-the-art equipment to make every trip more enjoyable, and that costs money. At Dougherty & Company, we do our part by helping you keep your boat insurance costs low, offering competitive pricing on policies and plenty of discounts, including discounts for:
Contact Us Today to Learn More
As a leading insurance company in Media and throughout Delaware County, we take pride in providing a top-quality customer experience. No concern is too small, no question too time-consuming: We're always ready to do what we can to help our clients get the coverage they need to feel safe. If you own a boat and you'd like to learn about the products and discounts we can offer you, give us a call today at 610-566-8710 to learn more.